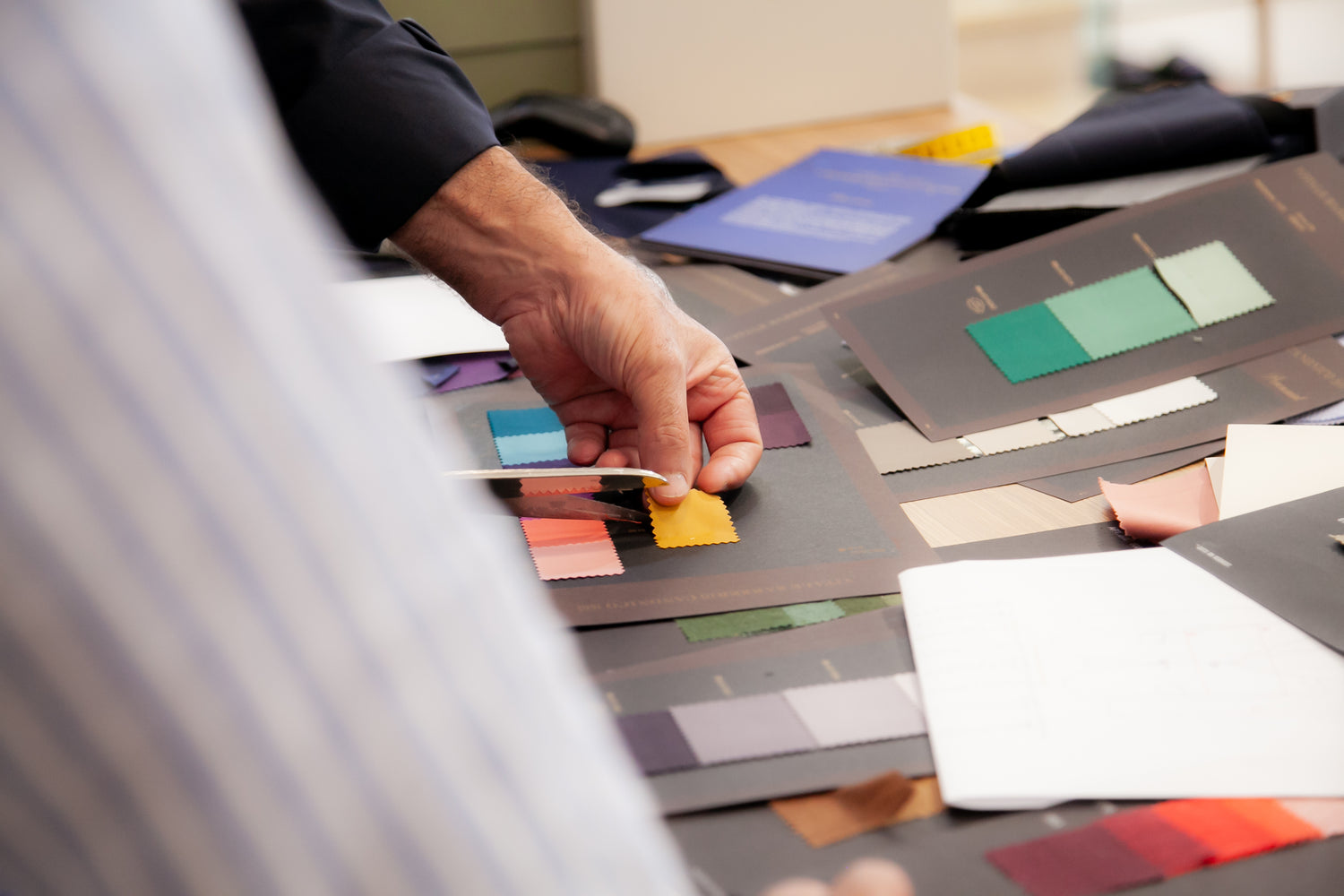 OUR STORY
Established in 1991, KOUROSS is a renowned purveyor of both classic and contemporary menswear.
Over the years, KOUROSS has carefully curated its selection of brands by prioritising quality and craftsmanship, and offers a well balanced mix of traditional tailoring, as well as casual staples to suit a variety of occasions.
For almost three decades, we have dedicated ourselves to delivering the perfect suit, so along with the heritage brands that we carry, KOUROSS offers its own solution to the modern man's tailoring needs

OUR VISION
KOUROSS eliminates the need for searching for formal and casual attire in multiple stores by offering a single location which caters to all of these essentials. The consistent commitment since of expertly selected products is our top priority since 1991 in servicing our customers who are men with busy schedules. At KOUROSS we help our clients feel confident, empowered and accomplished by offering a distinctive shopping experience in-shop and online.

Our stores
Limassol

178 Anexartisias avenue , 3040, Limassol

Opening hours

Monday – Friday

09:30 to 19:00

Wednesday & Saturday

09:30 to 18:00

Phone Number : (+357) 25354584

Maximos Shopping Plaza, Limassol

Maximos Shopping Plaza, Limassol

Opening hours

Monday – Friday

09:30 to 13:00 , 15:00 to 19:00

Wednesday & Saturday

09:30 to 15:00

Phone Number : (+357) 25585454

Larnaca

162 Ermou street, Larnaca

Opening hours

Monday – Friday

09:30 to 19:00

Wednesday & Saturday

09:30 to 18:00

Phone Number : (+357) 24665256